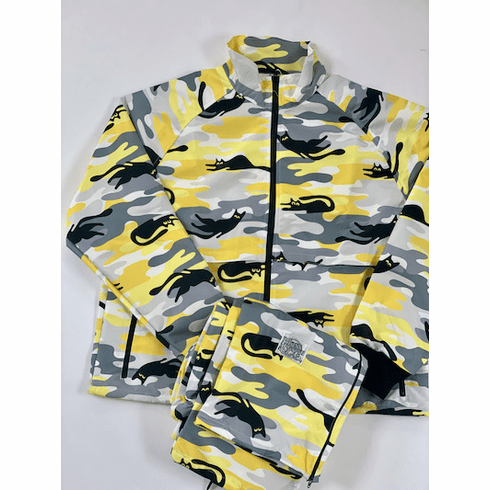 Sunshine Camo 10-Miler Suits
Waterproof, Breathable, Windproof Fabric. Sunshine Camo is a bright, fun, new addition to our camo line

2-Layer Moss-Tex fabric. Just like we made in the 80's. Our highest quality, best yet fabric. Teflon coating sheds water forever. TPU laminate is waterproof and breathable.

Jackets have two zippered front pockets. Drawstring at waist. Full front zipper. Knit black cuffs. Label on left sleeve. Lining is a wicking mesh.

Pants have elasticized waist plus drawstring. Fully lined. Zipper at bottom of leg. Label on left leg and with two zippered pockets.
Accessories